"The experience was amazing for thrill seeking families!

Avery H.
Come prepared

and ready to have the adventure of a lifetime
Weight Restrictions

You must weigh between 60 pounds and 230 pounds. No refunds will be given if you fit outside the parameters.

Health Conditions

All participants must disclose health conditions such as heart, back, neck, artificial joints, shoulder problems or problems with bones.

Doctor Recommendation

All participants must disclose if they have been advised by a health professional not to participate in strenuous or physical activity. The course is intensive and action packed as the lines reach high speeds.

Pregnant

All participants must disclose if they are pregnant or think you may be pregnant.

Age Restrictions

Our age range is 7 – 70-years-old. Exceptions can be made; If you feel you can complete the course and fit our other requirements, please call us. Anyone under the age of 16 must be accompanied by an adult 18 or older. Please be aware that there is a 300 yard uphill walk during the tour. All guests must be able to walk up the hill without assistance. Our course is considered intensive and action packed as our lines reach very high speeds. This activity is not recommended for the elderly.

Shoe Restrictions

All participants must wear closed-toe shoes. No Chacos or five-finger shoes. Long hair or loose items need to be secured.

Under the Influence

All participants must disclose if they are under the influence of alcohol, illegal drugs or legal drugs that impair you in any way.

Reservations are required in advance

All participants must reserve spots in advance.
Best in Montana

Our course features 7 lines with over 9,300 feet of cable. The most panoramic zipline in all of Montana. Our course is considered intensive as it reaches very high speeds.

Length of tour

Depending on group size the tour can take up to 3.5 hours.
Liability Waiver

Each participant must sign a Liability Waiver. Participants under the age of 18 must have a parent or a legal guardian sign their Liability Waiver. One Liability Waiver per person. Waivers are digital and should be filled out before arriving for the tour.

Reservation + Payment

Reservation and full payment are required ahead of time. Please book 48 hours in advance. Walk-ups without reservations may call (406) 560-3115 for information.

Large Groups

Groups of 12 or more, please call or email us for reservations and discounts.

Lost or Stolen Items

Montana Zip Line Adventures is not responsible for lost or stolen items left behind in guest vehicles or items lost/dropped by guests during the tour. Guests are able to lock up car keys, phones, wallets and other personal items in the office during the tour.

Cancellation Period

If you need to change your reservation date and time, you may do so one time at no charge, as long as you contact us 7 days prior to your originally scheduled tour. NO REFUNDS OR RESCHEDULES WILL BE GIVEN WITH LESS THAN 7 DAYS DAYS NOTICE. Your first reschedule will be free of charge. Any further reschedules will be charged $20.

Group Refunds

Groups must have a final head count and payment 14 days prior to tour date. No refunds /rain checks will be given less than 14 days to tour date.
Large Groups

Groups of 12 or more, please call or email us for reservations and discounts.

Arrive Early

You must be ready at the parking lot 20 minutes before your scheduled tour.

Weather Conditions

Tours go out in light rain or shine (except during lightning, high wind and heavy rain) so dress appropriately for the days weather.

Protect and Secure Your Belongings.

Long hair and any loose items must be secured. A leash is recommended for sunglasses, phones and cameras. Per safety standards, we do not allow guests to wear backpacks or fanny packs on the course. If there are any personal item(s) required to have on your person please inform management.

Intense & High Speed Course
Closed-Toed Shoes

Everyone must wear closed toed shoes. No Chacos or five-finger shoes.

There is No Smoking or Drinking.

Smoking or drinking is not permitted anywhere on the premises.

Gratuity

Gratuity is greatly appreciated for our hard-working guides.

Zipline Gift Shop & Photos

Zipline Guides capture photos throughout the entire experience which are available for purchase after the tour!
Military

Military/Veterans get a $10 discount by showing their I.D. Cards.

Groups of 12 or More

Groups of 12 or more can get a discount by calling or emailing our office.

Discount Rates

Discounts are not stackable.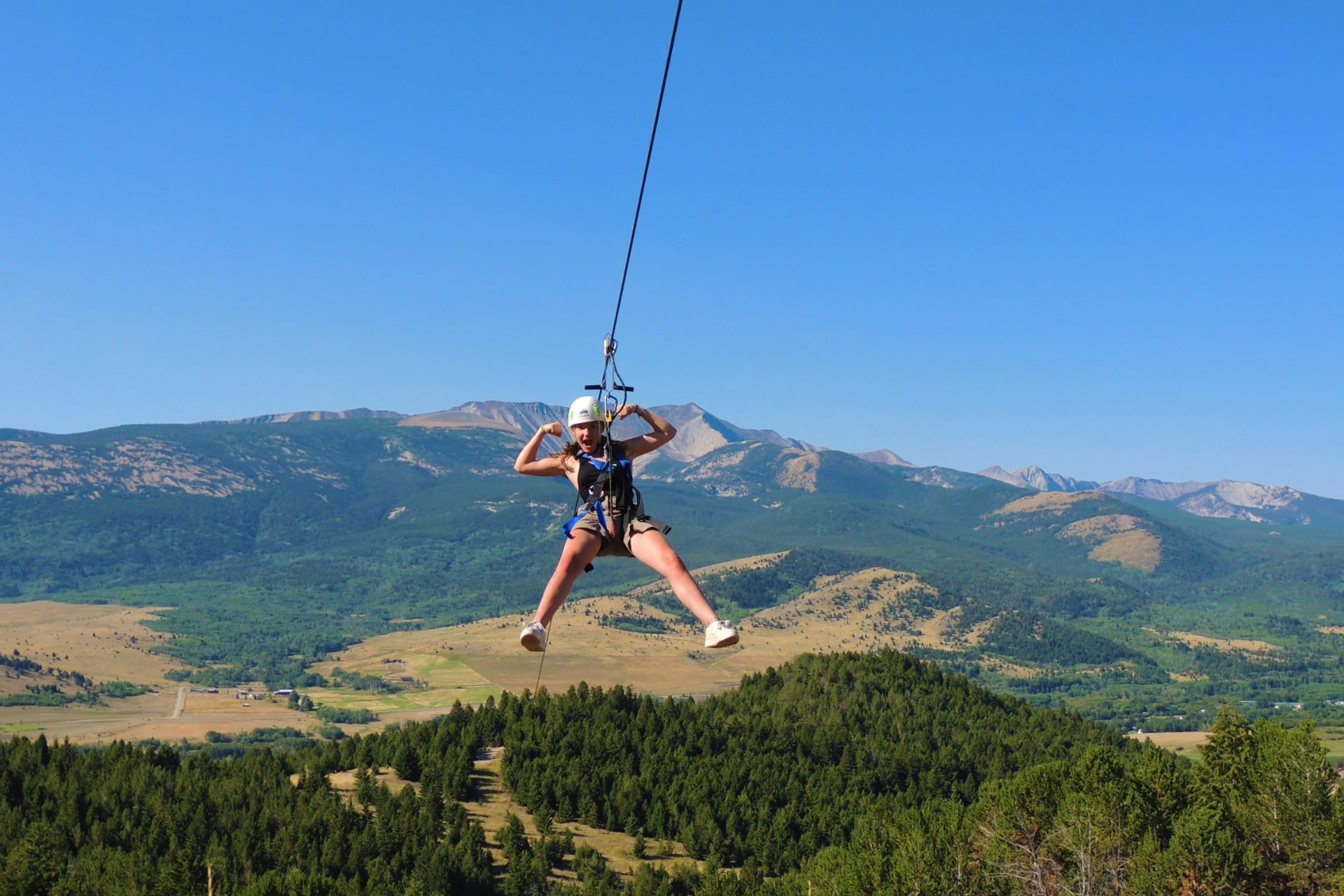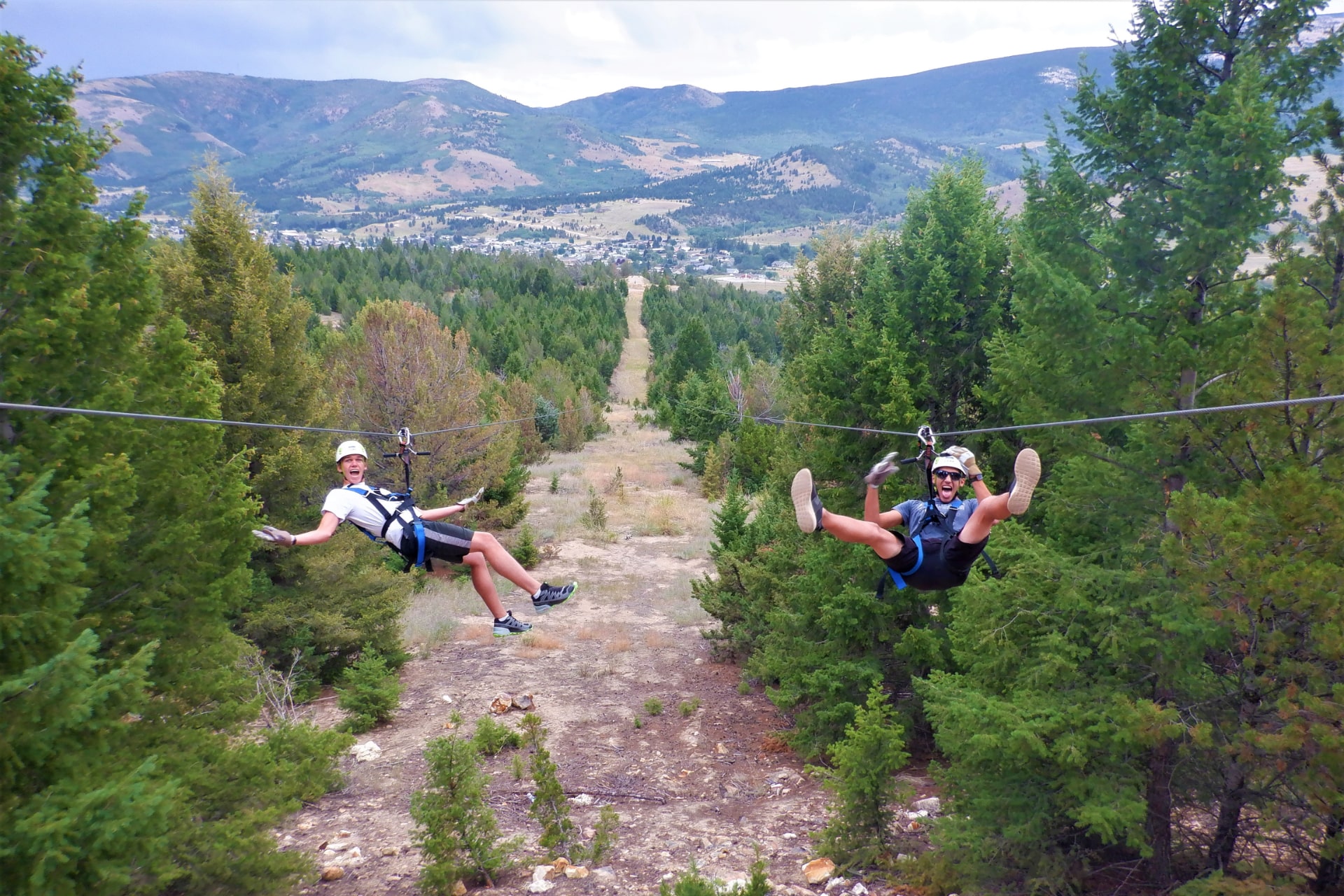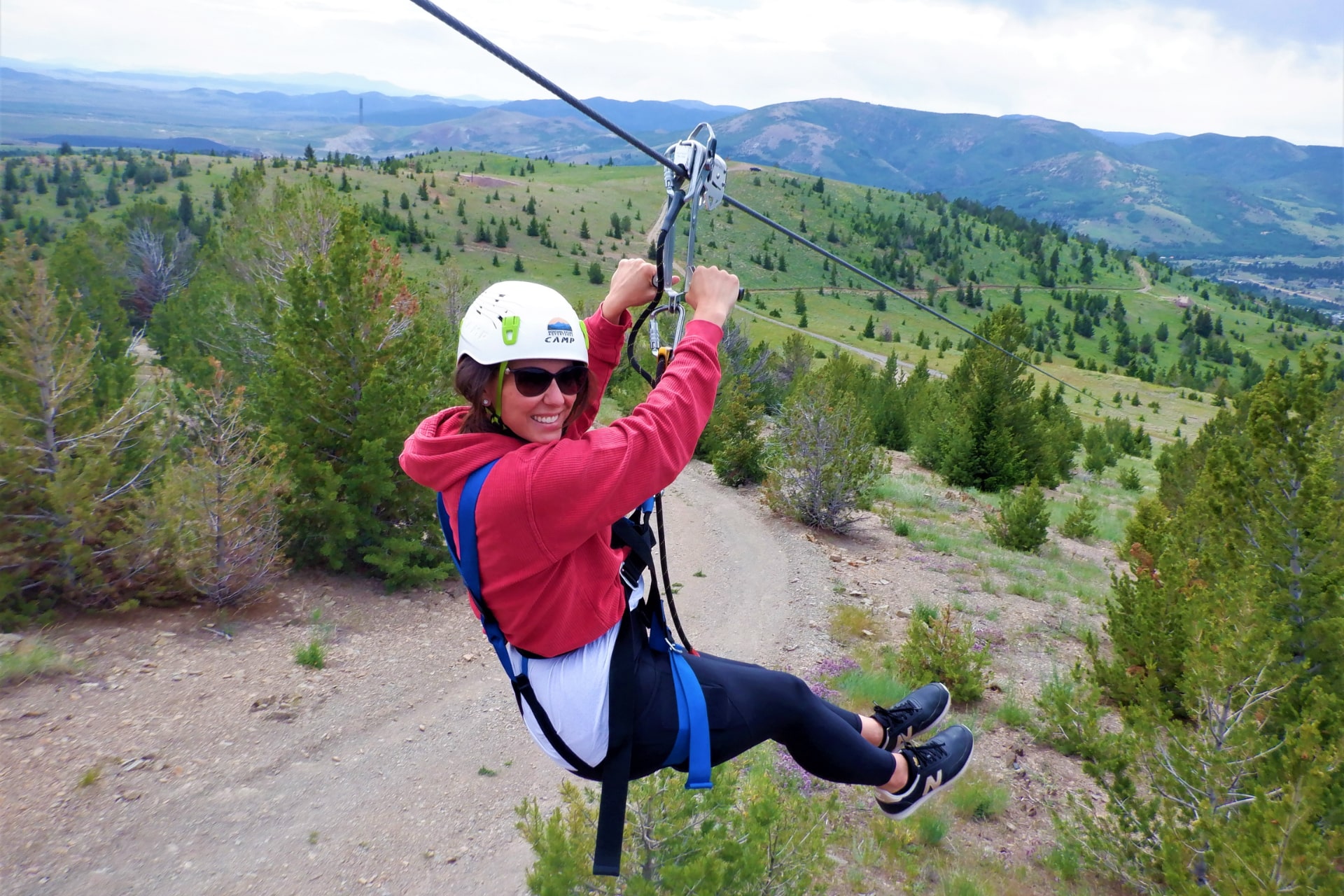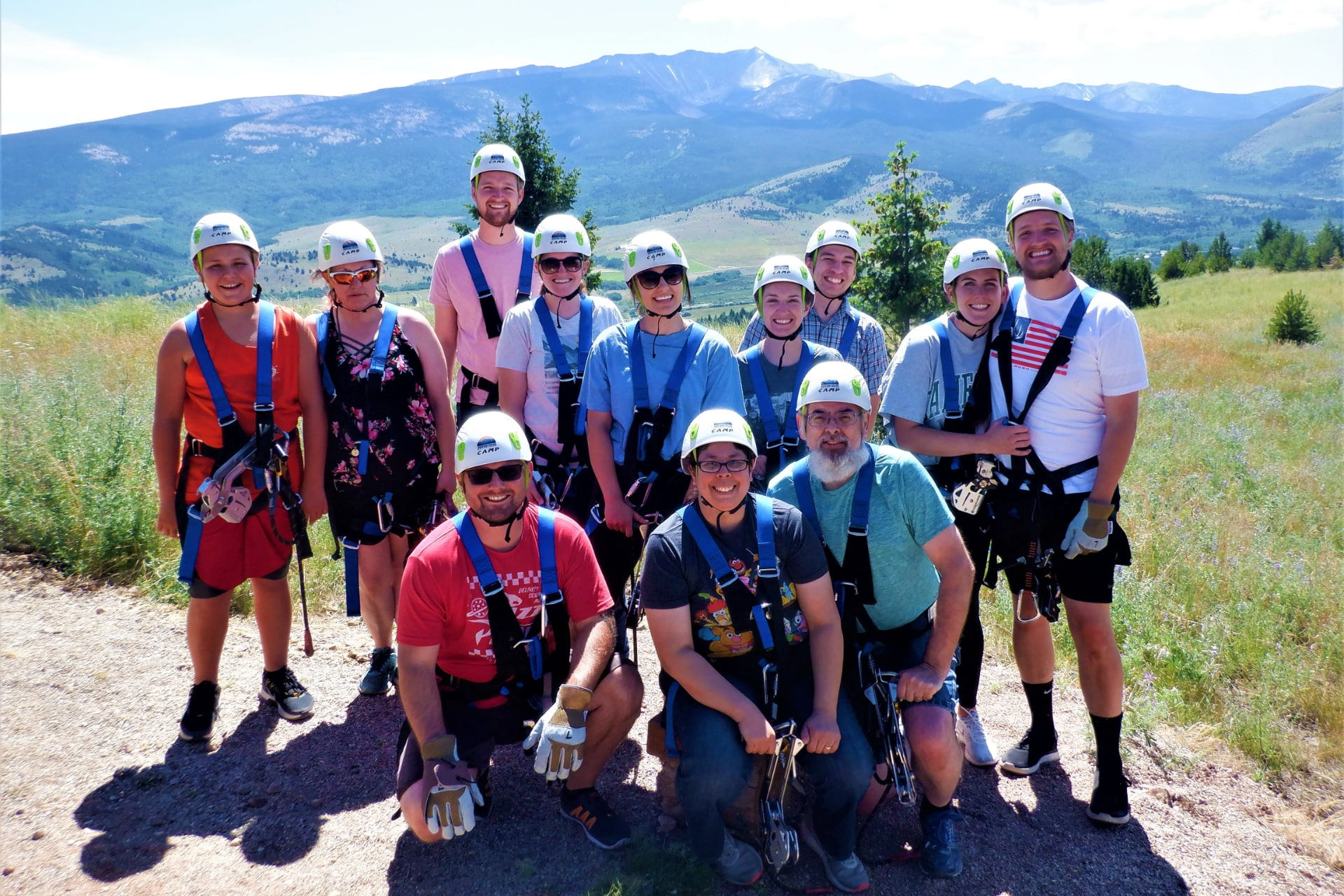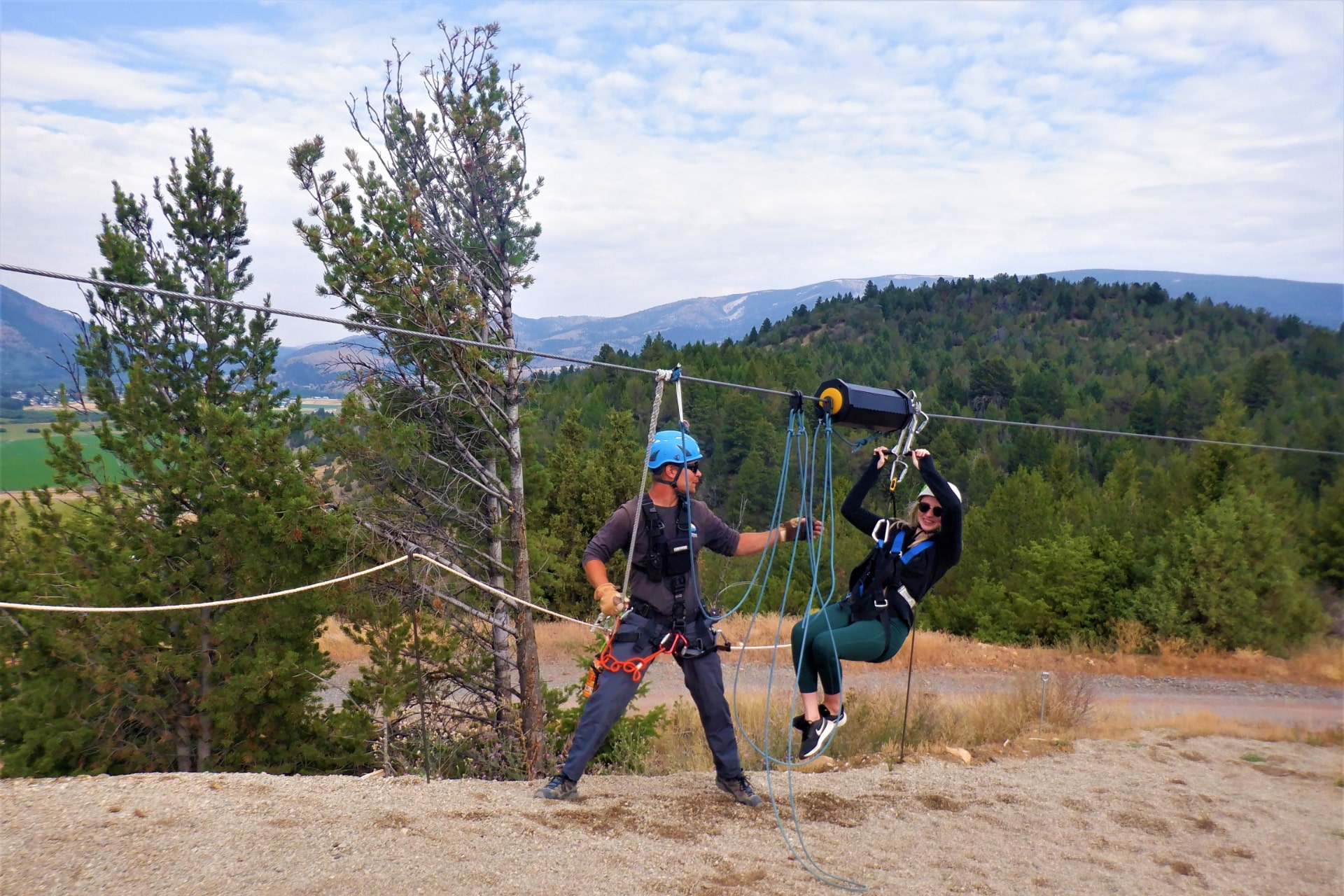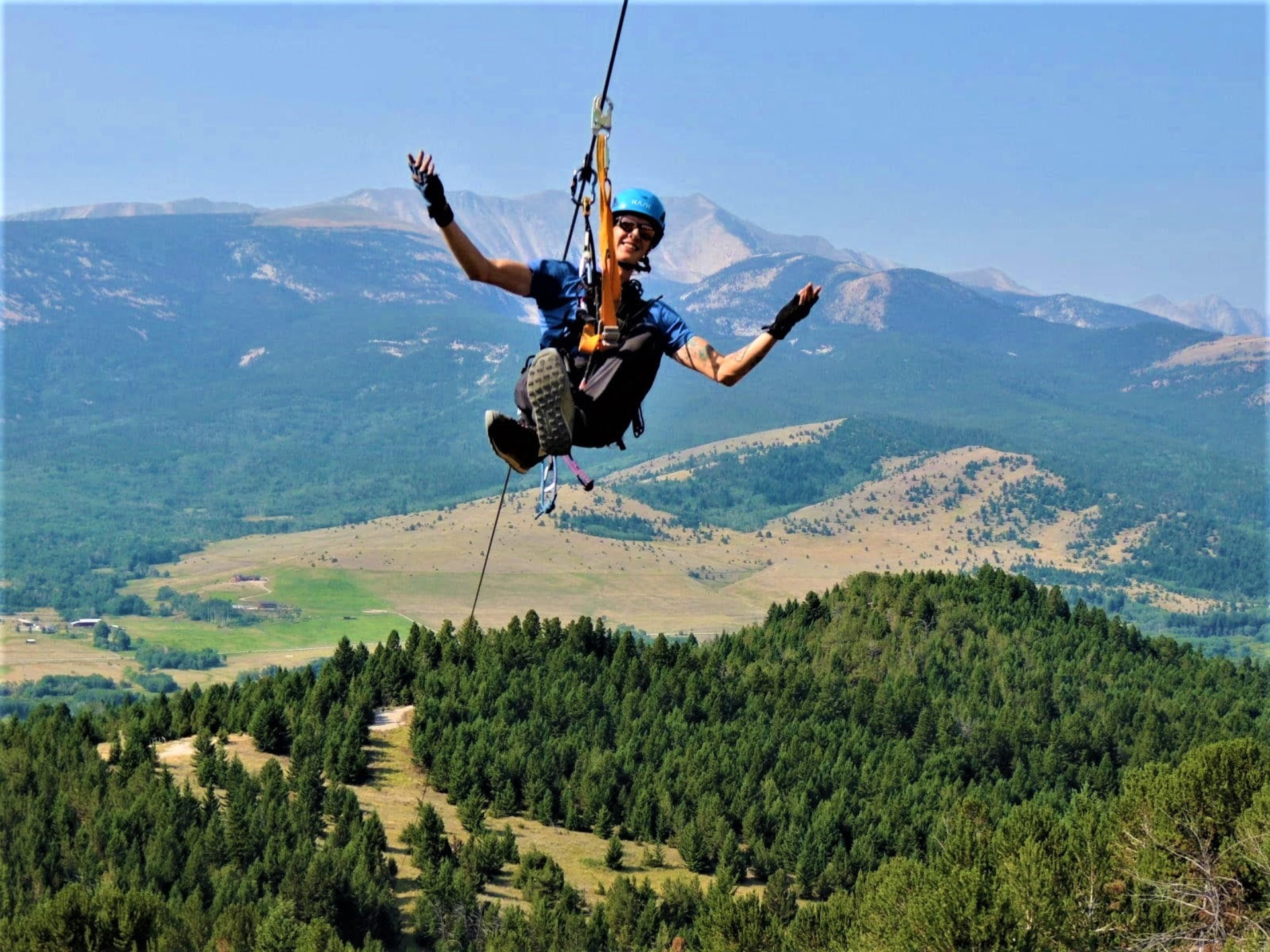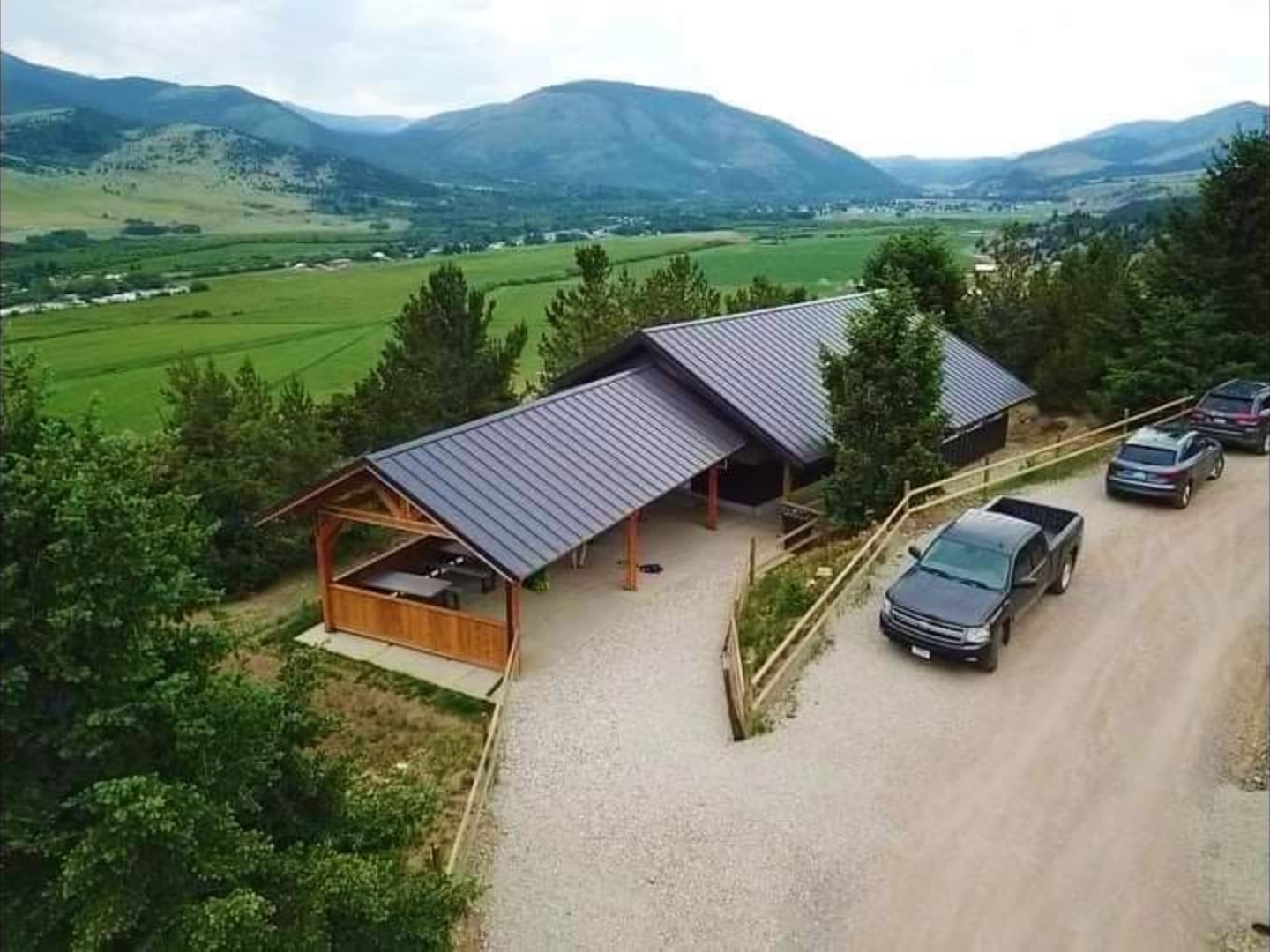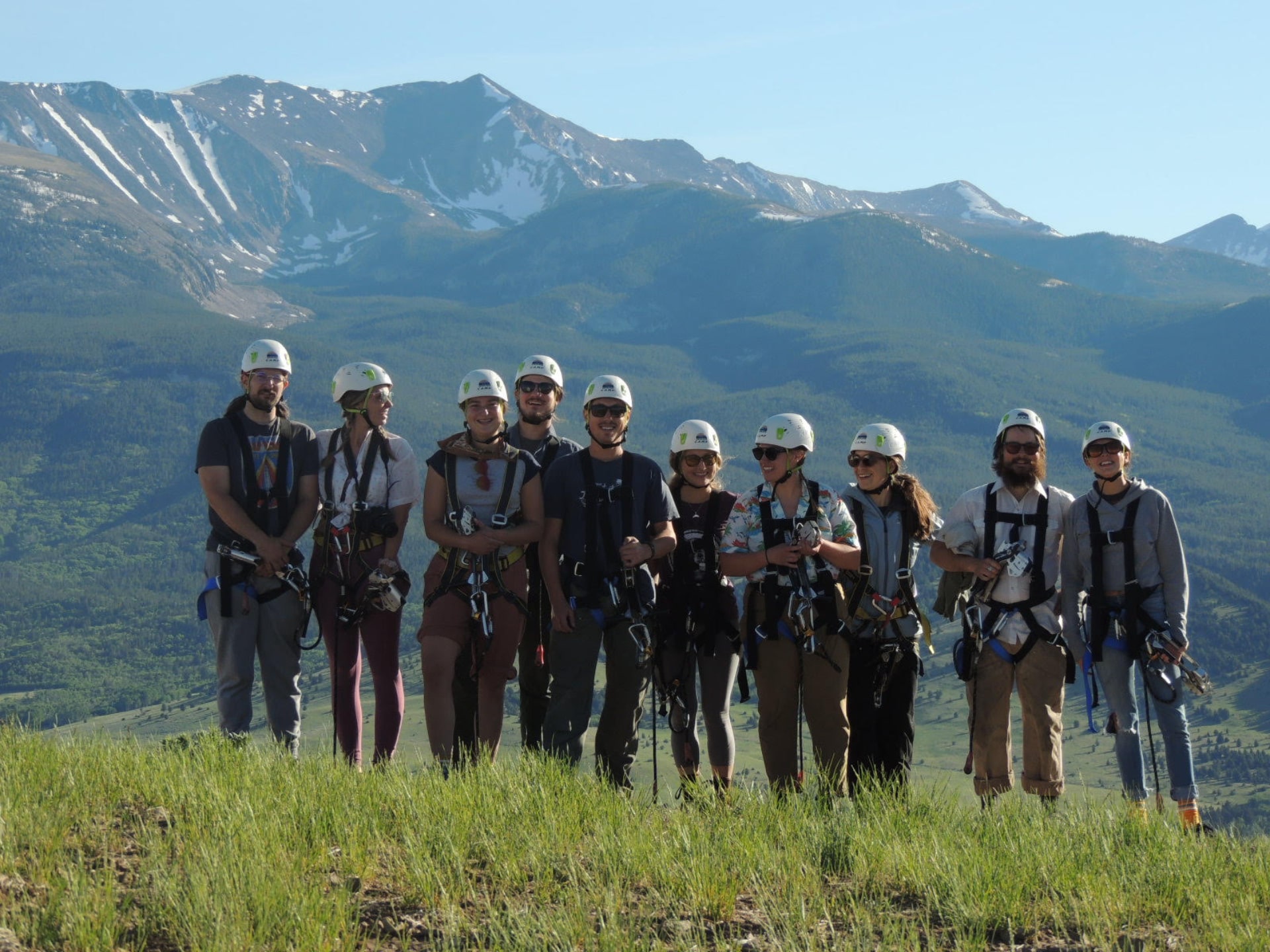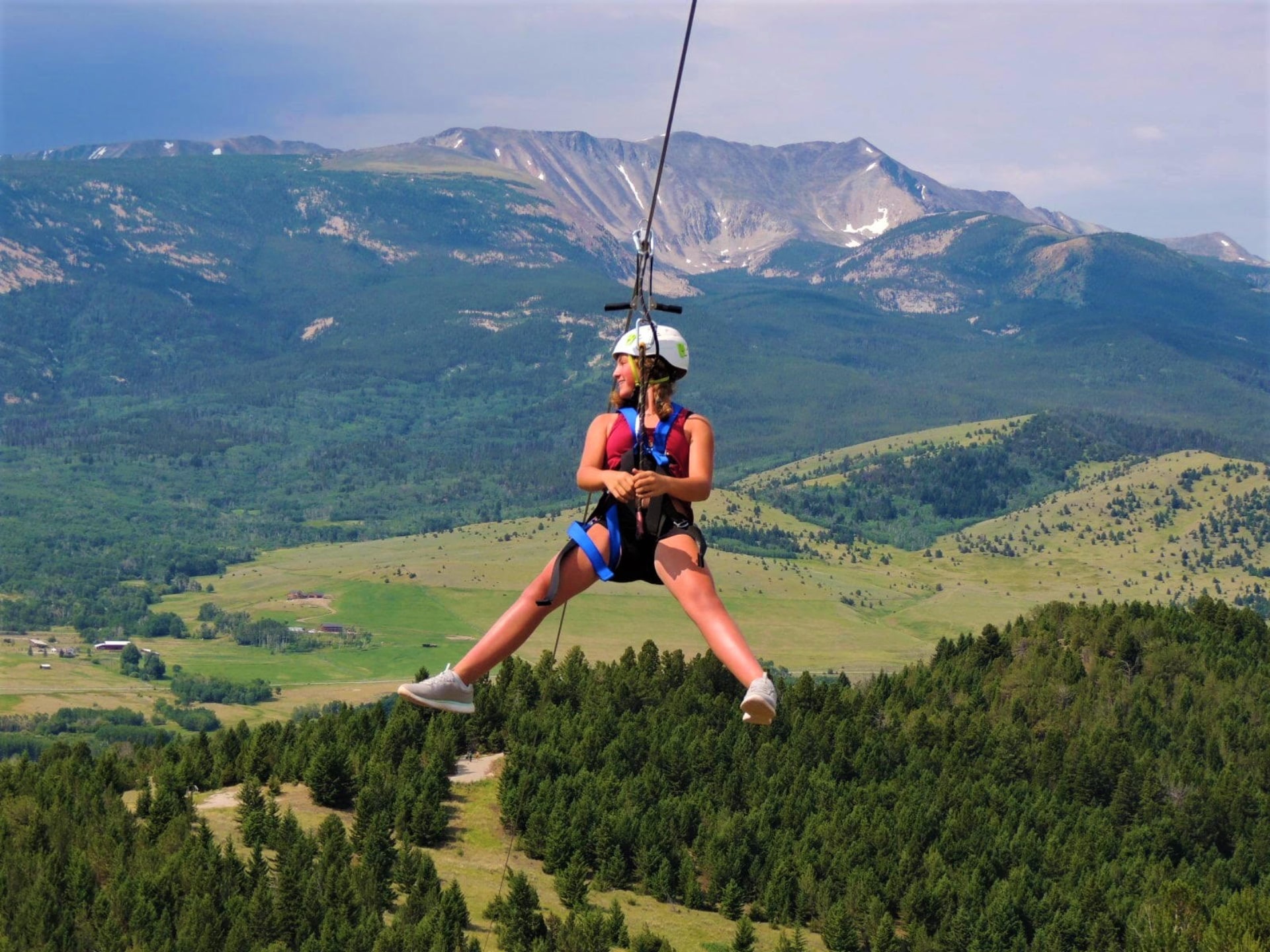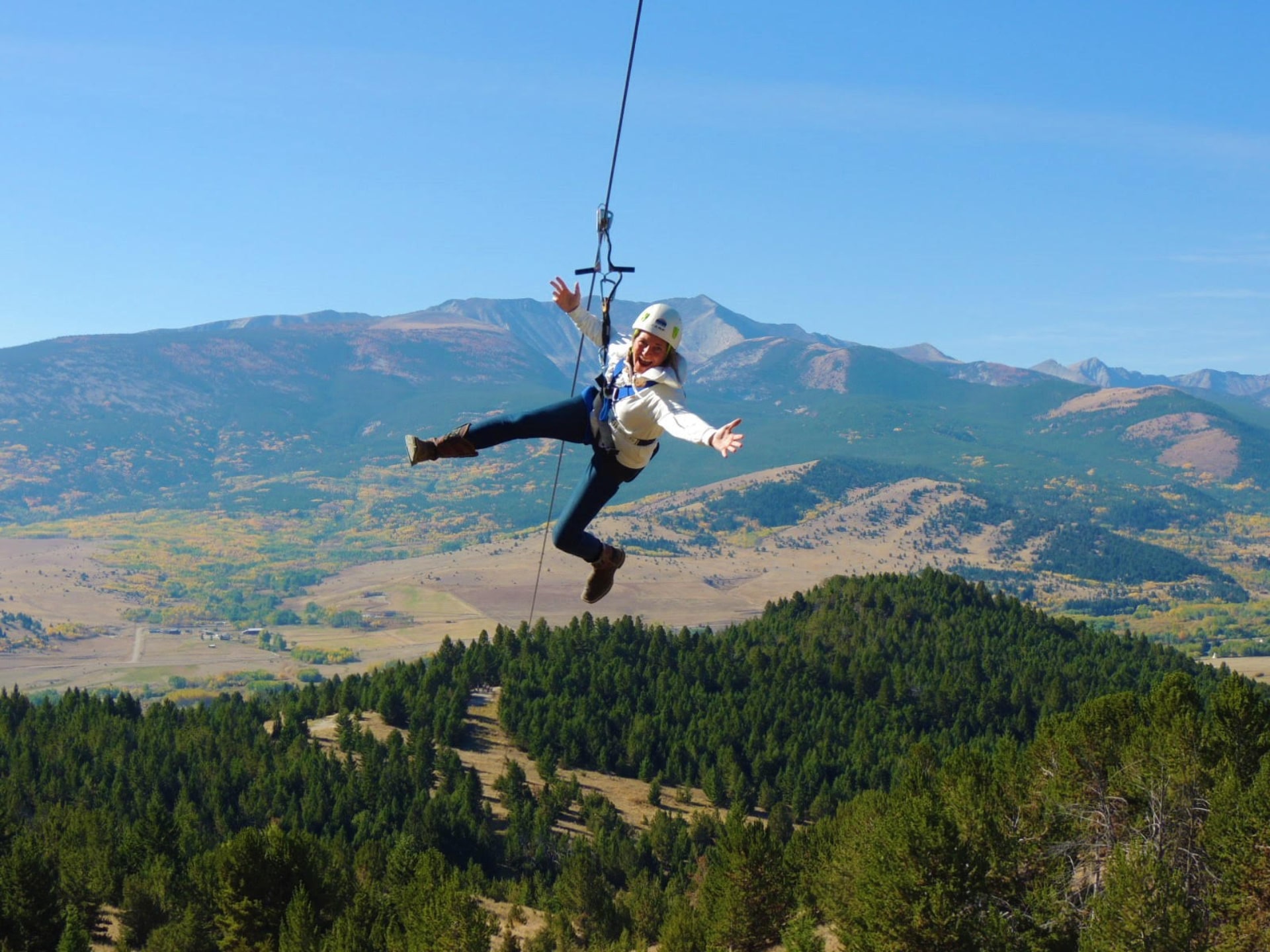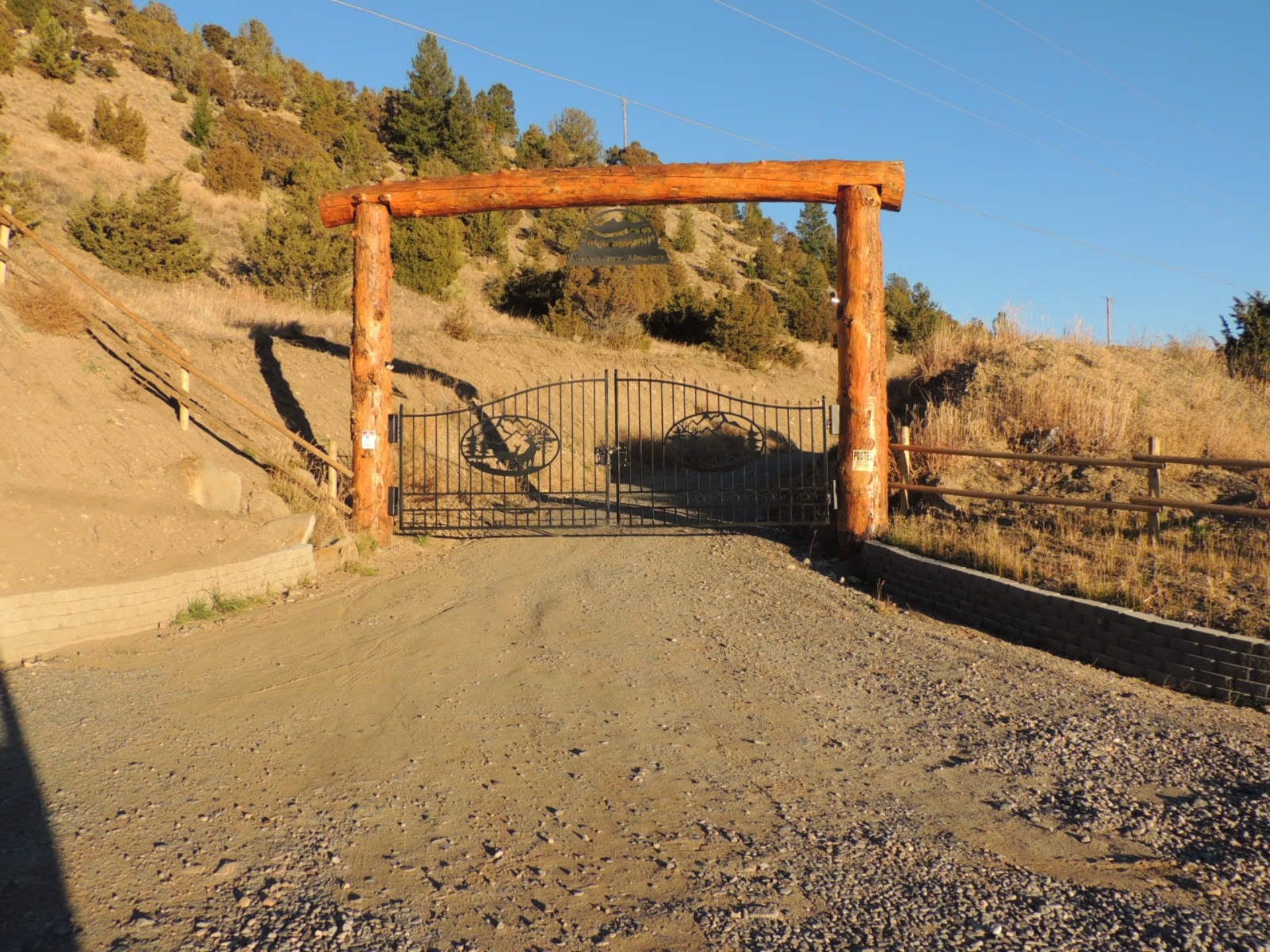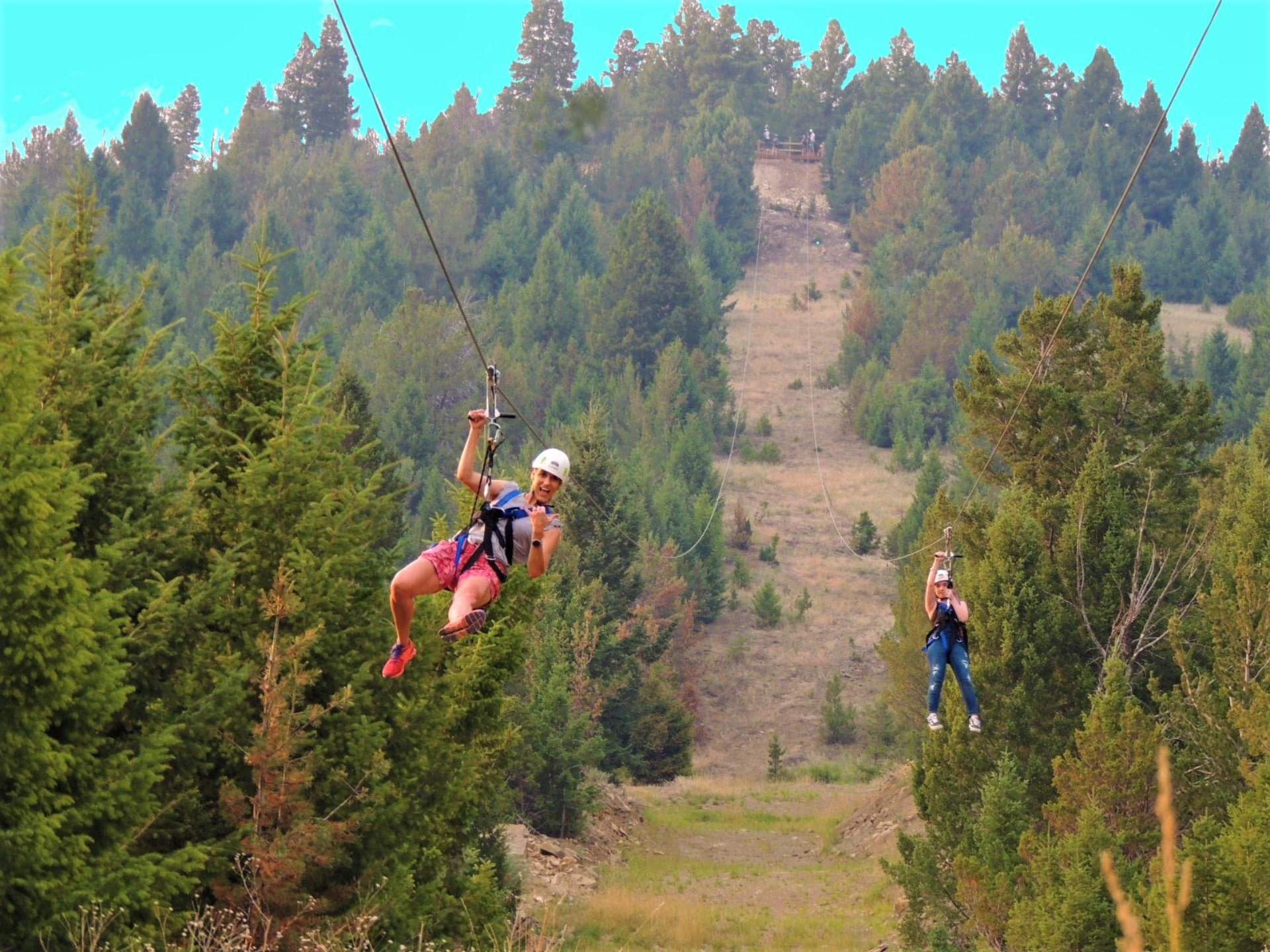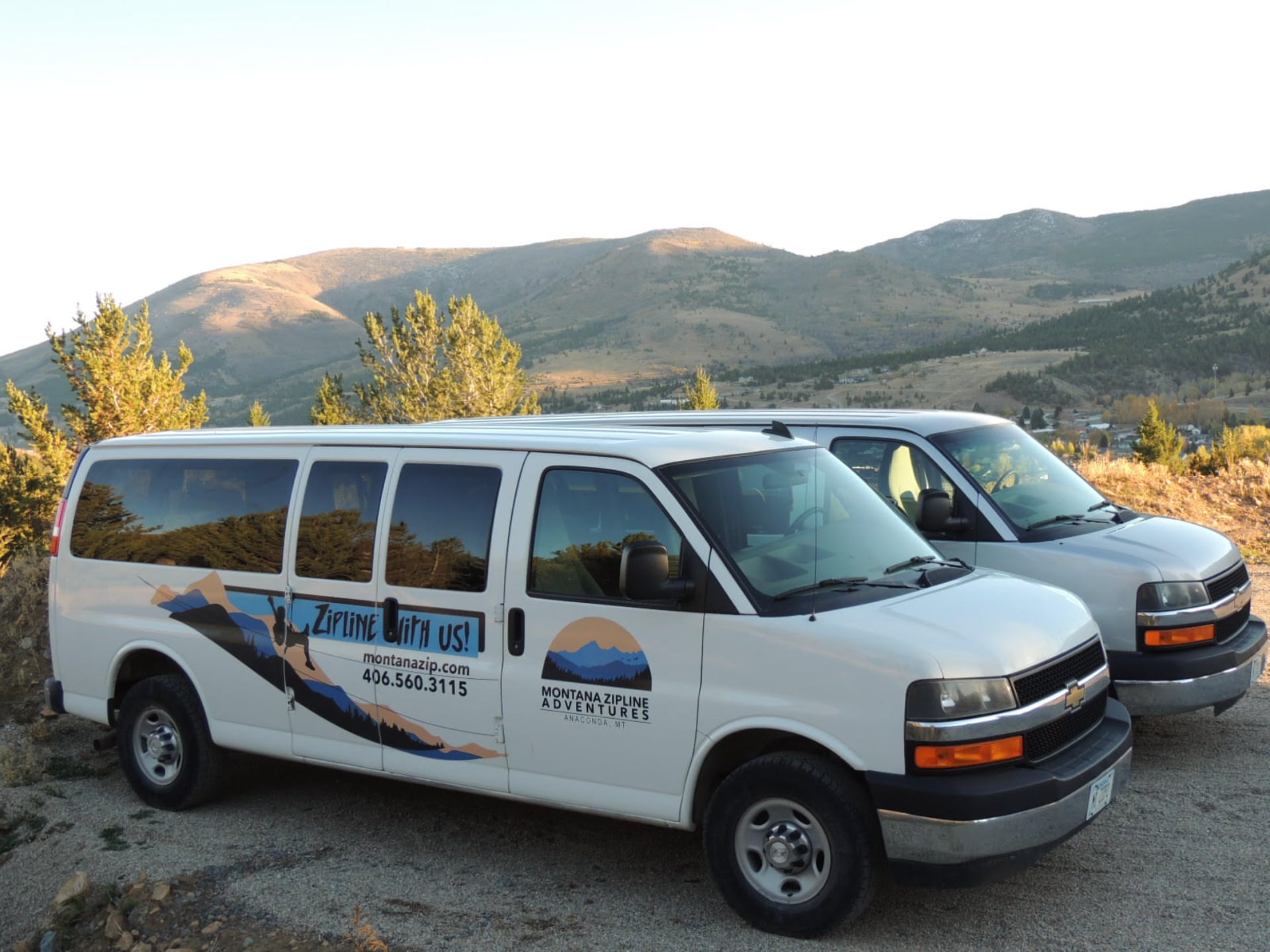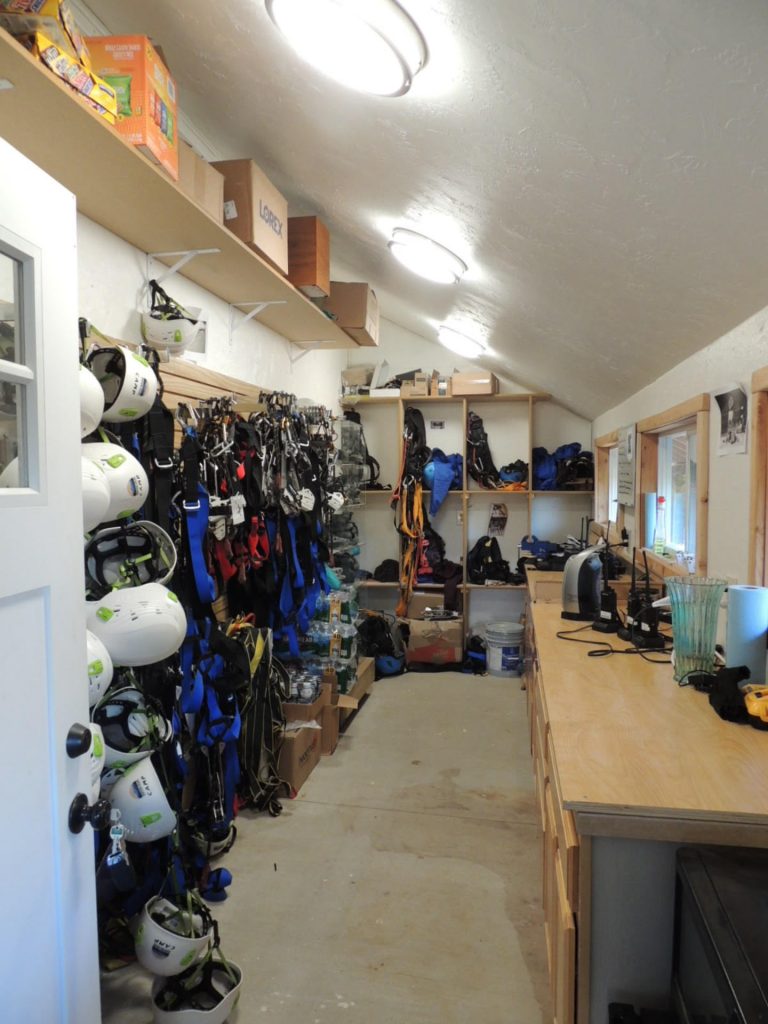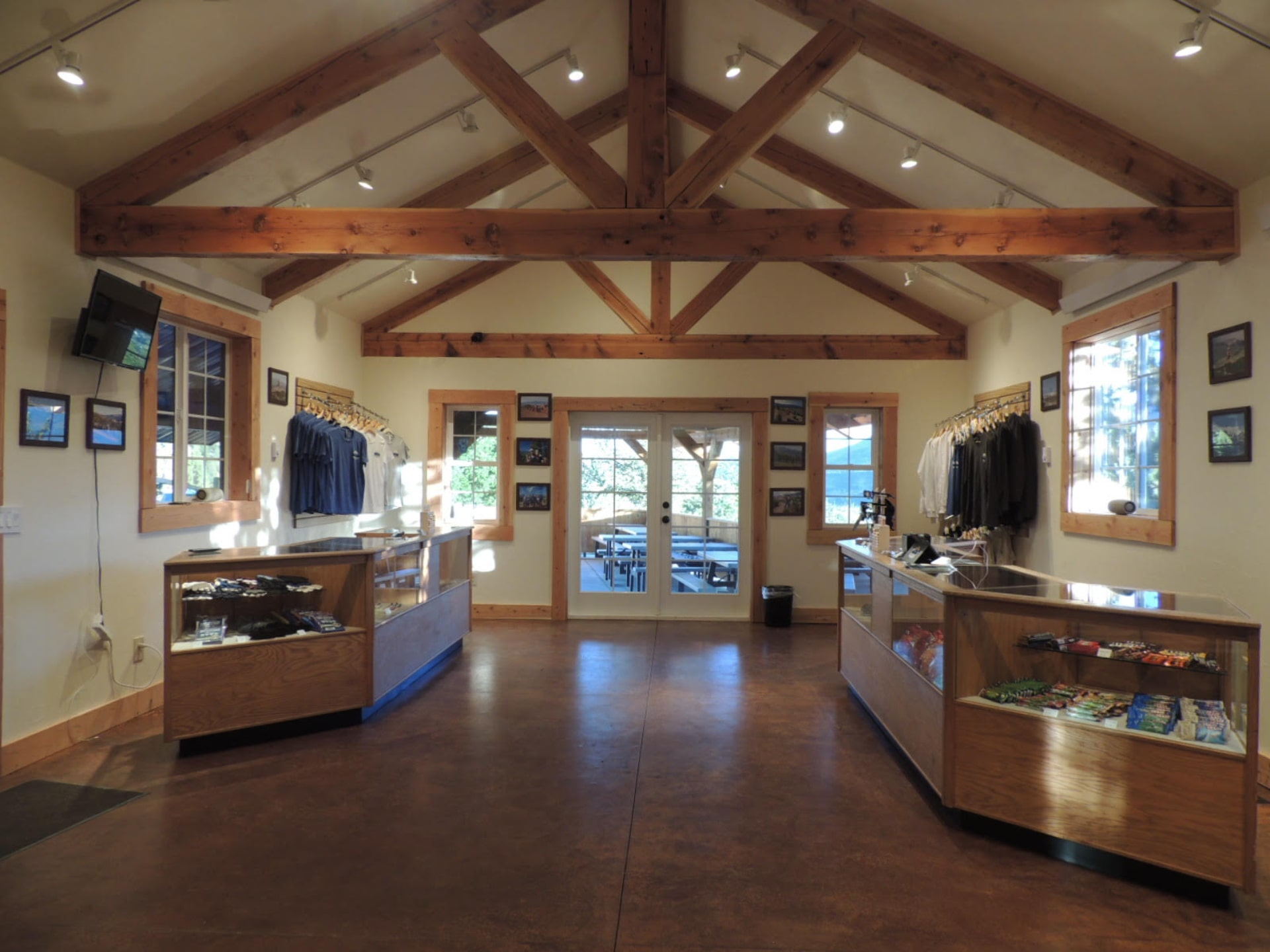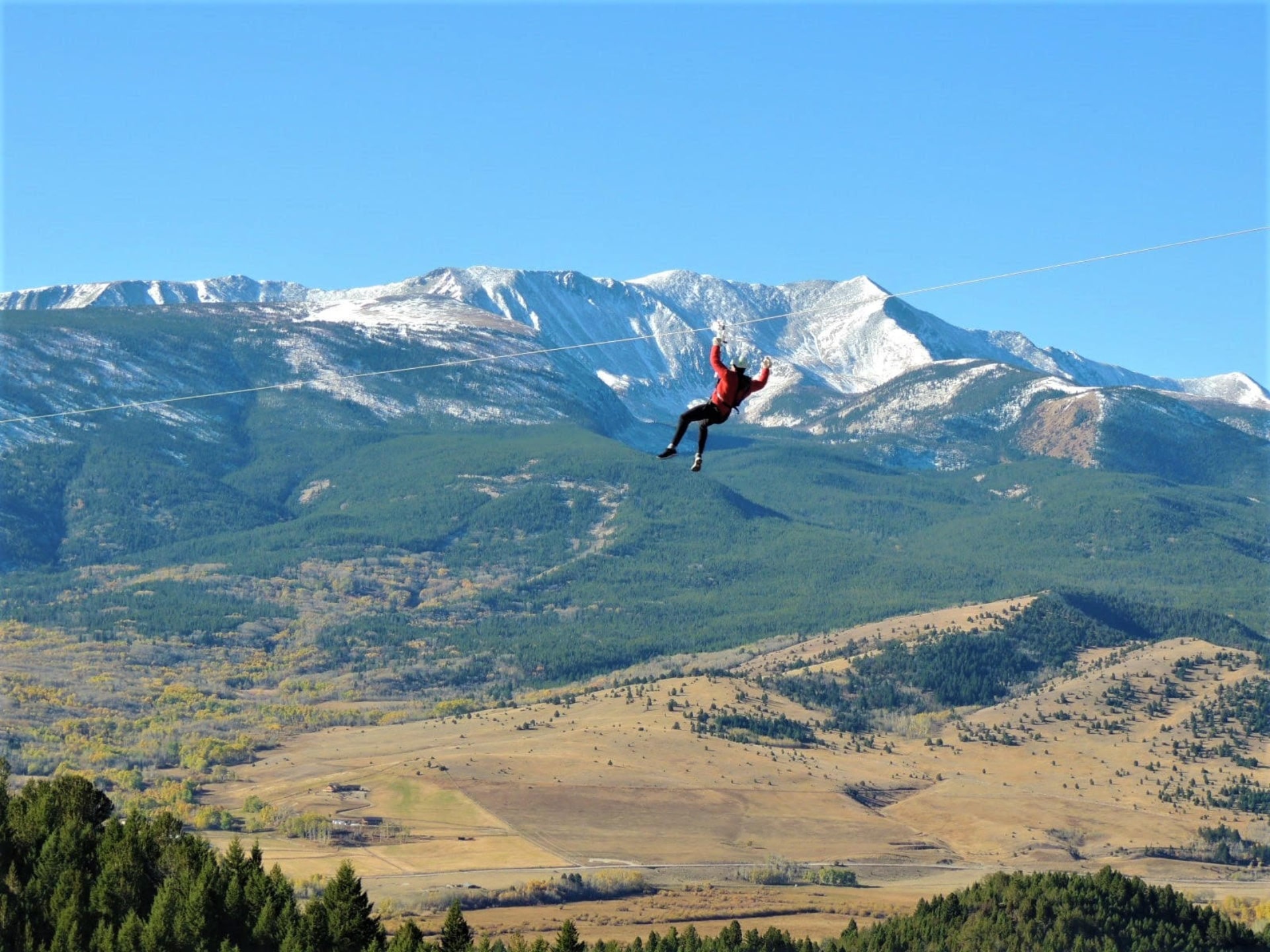 BOOK

YOUR ZIP TODAY

WITH EASE
We've made booking with Montana Zipline Adventures easy and hassle free. Click below to make a reservation and explore the beauty of Montana from a zipline! Please call for groups of more than 12 guests and please read Requirements & Restrictions before you book. Click here to view available discounts!
BOOK NOW
GIFT CARDS
REQUIREMENTS/RESTRICTIONS